---


USA Swimming Winter Junior National Championships
23 Virginia Swimming athletes will compete in individual events in Greensboro, NC:
Steffen Erickson (NOVA), Francis Haas (NOVA), Logan Burton (ODAC), Kenneth Parker (QDD), Susan Hynes (ODAC), Jessie Gvozdas (NOVA), Nathaniel Dacruz (TIDE), Henry Campbell (QDD), Brett Barden (NOVA), Frederick Schubert (NOVA), Harrison Pierce (TIDE), Logan Williams (ODAC), Trevor Jones (CGBD), John Cortright (NOVA), Justin Edwards (NOVA), John Kale (WAC), Gavin Brown (NOVA), Georgia Dacruz (TIDE), Peyton Baldwin (CGBD), Ralph Hellams (NOVA), Claire Ostrowski (TIDE), Austin Temple (TIDE), and Wade O'Brien (NOVA)
Psych Sheet Realtime Results
(updated 12/9)
Good Luck and Swim Fast!

---


USA Swimming Winter National Championships
2 Virginia Swimming athletes competed in individual events in Knoxville, TN:
Remedy Rule (SMAC) and Camryn Curry (STAT)
Remedy finished 5th in the 200 Butterfly, 17th in the 100 Butterfly, and 22nd in the 200 Freestyle.
Her time in the 100 Butterfly, 53.58, set new LSC SCY records in the 17-18 / Open 100 Butterfly, eclipsing the old marks of 54.17 / 54.00 set by Whitney Hedgepeth (VACS) in 1989 / 1985!
Congratulations!

---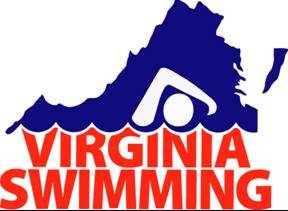 Disability Swimming - A Perspective
"It is not just Swimming, It is an Adventure"
by Dr. John Harrington, VSI Disability Committee

---


Learn-to-Swim Program
The mission of Virginia Swimming's Learn-to-Swim program is to raise awareness of the need and to provide the motivation, systems, and tools to waterproof our community so that all children have basic swimming skills and are safe around the water. Virginia Swimming will invest in grants for learn-to-swim and water safety programs geared towards young people who otherwise would not have the opportunity to participate in such programs. Make a Splash Local Partner Programs and USA Swimming-registered VSI swim teams are eligible to apply for grant funding.
Virginia Swimming's Learn-to-Swim Grants
The September 2013 grants were awarded to two outstanding Learn-to-Swim programs!
YMCA of Roanoke Valley Swimming (YRVS) and Tsunami Swimming (TSU)
Congratulations!!
---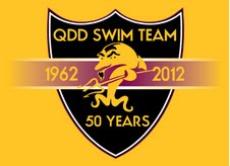 New Pool Coming to the LSC
QDD Swim Team is building a new aquatics facility that will open later this year.
Follow the Progress
---

USA Swimming Safe Sport Parents Training
The USA Swimming Safe Sport Program is proud to offer free athlete protection training to the parents of our member athletes. Parents are a critical component to our overall goal to protecting children from sexual abuse. The comprehensive online programming includes information about how offenders operate; how to recognize and respond to boundary violations, myths and facts about child sexual abuse and USA Swimming's Athlete Protection Policies and Procedures.
Flyer Link to Course
Virginia Swimming Safe Sport Rewards Program Flyer
USA Swimming Safe Sport Athletes Training
The USA Swimming Safe Sport Program is proud to offer free athlete protection training to our member athletes. This training will provide information to athletes about sexual abuse prevention, how to identify inappropriate behavior, and how to report concerns.
Flyer Link to Course
USA Swimming Safe Sport Web Page
Team USA Stop Abuse Web Page

---
---