Business Office News
Webmaster Position
The BoD is taking applications from those interested in serving as the Virginia Swimming Webmaster. See Coach Job Announcements for more information.
Participation on the EZ LC Age Group Championships Team
The Zone Team Application Deposit payment option has closed. Athletes qualified to participate in the EZ LC Age Group Championships must submit an a Medical Release Form and Athlete Honor Code and pay a $245 Team Fees NLT the last day of your championship meet, 20 July (for Senior Champs) or 27 July (for Age Group Champs).
If you have questions, please contact Maureen Tolliver, Zone Team Manager, or Scott Baldwin, Age Group Chair.
USA Swimming Scholastic All-American
The deadline for applications for Scholastic All-American is approaching on 15 August. Please remember that a full transcript covering all your high school years (10th-12th Grade) is required. The necessary grade point average is a 3.5.
Time Standards Online Application
Coach Mentoring Program
Coaches, Virginia Swimming has been approved by USA Swimming for funding to sponsor a Coach Mentoring Program. The program is setup for coaches to get help in any area they may need.
Learn more.
---


Eastern Zone Sports Development Consultant
Peter Clark will be in Virginia 7-13 August and is available for any teams/coaches needing to contact him during that period. pclark@usaswimming.org (O) 719-866-3561 (C) 719-330-0743
---

Virginia Swimming LC Senior Championships
17-20 July 2014
Combined Champion - NOVA
Women's Champion - PSDN Men's Champion - NOVA
PSDN and HOKI finished 2nd and 3rd, respectively.
LIB, HOKI, and NOVA won the S, M, and L Combined Team Titles, respectively.
Jessie Gvozdas (NOVA) and Francis Haas (NOVA) finished first in the Individual High Points races.
Jessie also took the Overall High Points title.
Results Team Scores Individual Scores
New records coming soon.
Congratulations!!
---


Learn-to-Swim Program
The mission of Virginia Swimming's Learn-to-Swim program is to raise awareness of the need and to provide the motivation, systems, and tools to waterproof our community so that all children have basic swimming skills and are safe around the water. Virginia Swimming will invest in grants for learn-to-swim and water safety programs geared towards young people who otherwise would not have the opportunity to participate in such programs. Make a Splash Local Partner Programs and USA Swimming-registered VSI swim teams are eligible to apply for grant funding.
Virginia Swimming's Learn-to-Swim Grants
The September 2013 grants were awarded to two outstanding Learn-to-Swim programs!
YMCA of Roanoke Valley Swimming (YRVS) and Tsunami Swimming (TSU)
Congratulations!!
---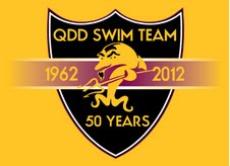 New Pool Coming to the LSC
QDD Swim Team is building a new aquatics facility that will open later this year.
Follow the Progress
---

USA Swimming Safe Sport Parents Training
The USA Swimming Safe Sport Program is proud to offer free athlete protection training to the parents of our member athletes. Parents are a critical component to our overall goal to protecting children from sexual abuse. The comprehensive online programming includes information about how offenders operate; how to recognize and respond to boundary violations, myths and facts about child sexual abuse and USA Swimming's Athlete Protection Policies and Procedures.
Flyer Link to Course
Virginia Swimming Safe Sport Rewards Program Flyer
USA Swimming Safe Sport Athletes Training
The USA Swimming Safe Sport Program is proud to offer free athlete protection training to our member athletes. This training will provide information to athletes about sexual abuse prevention, how to identify inappropriate behavior, and how to report concerns.
Flyer Link to Course
USA Swimming Safe Sport Web Page
Team USA Stop Abuse Web Page
If you are interested in serving on the Virginia Swimming Safe Sport Committee, please contact Jerry Hayes, Safe Sport Coordinator.
---
---